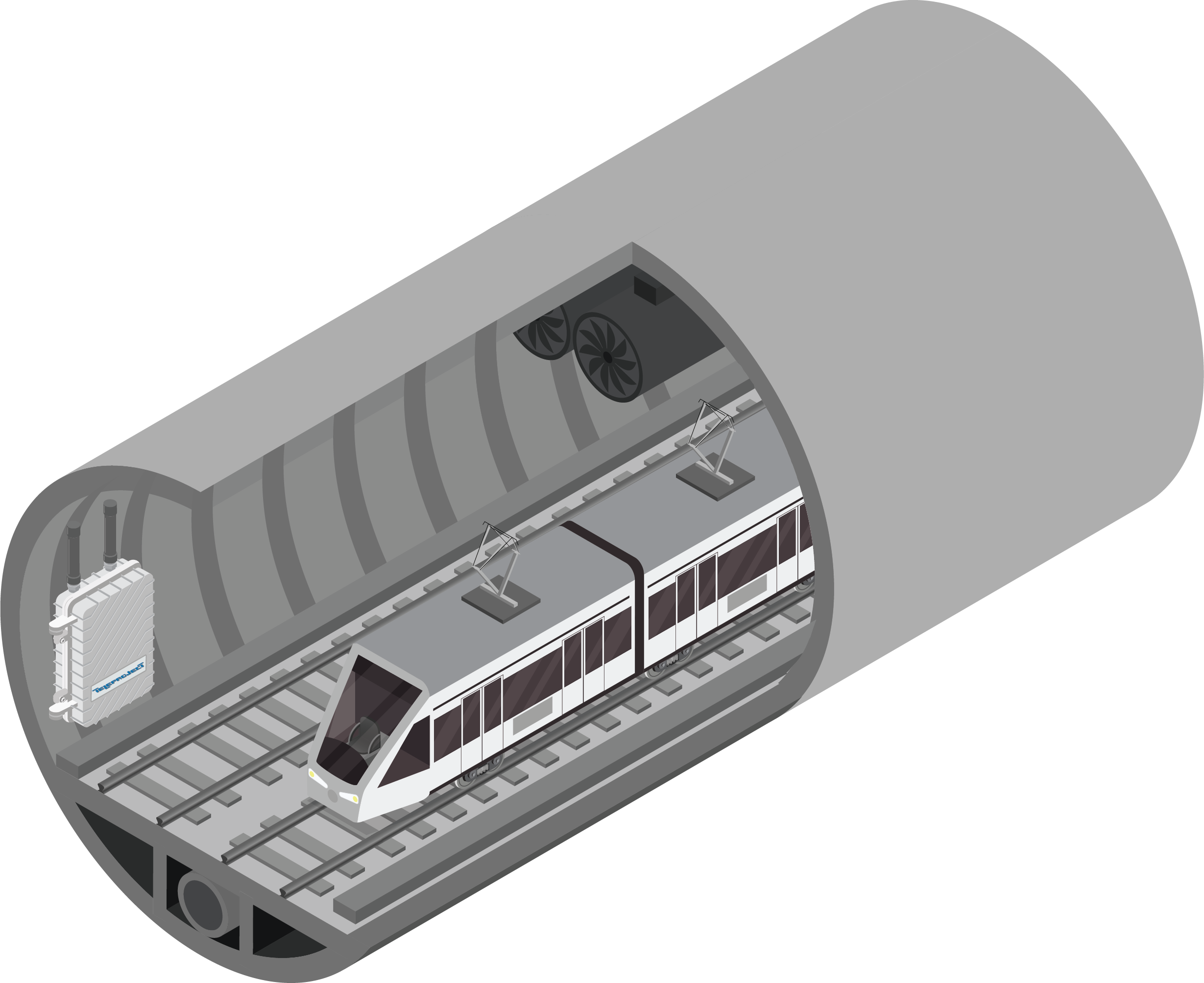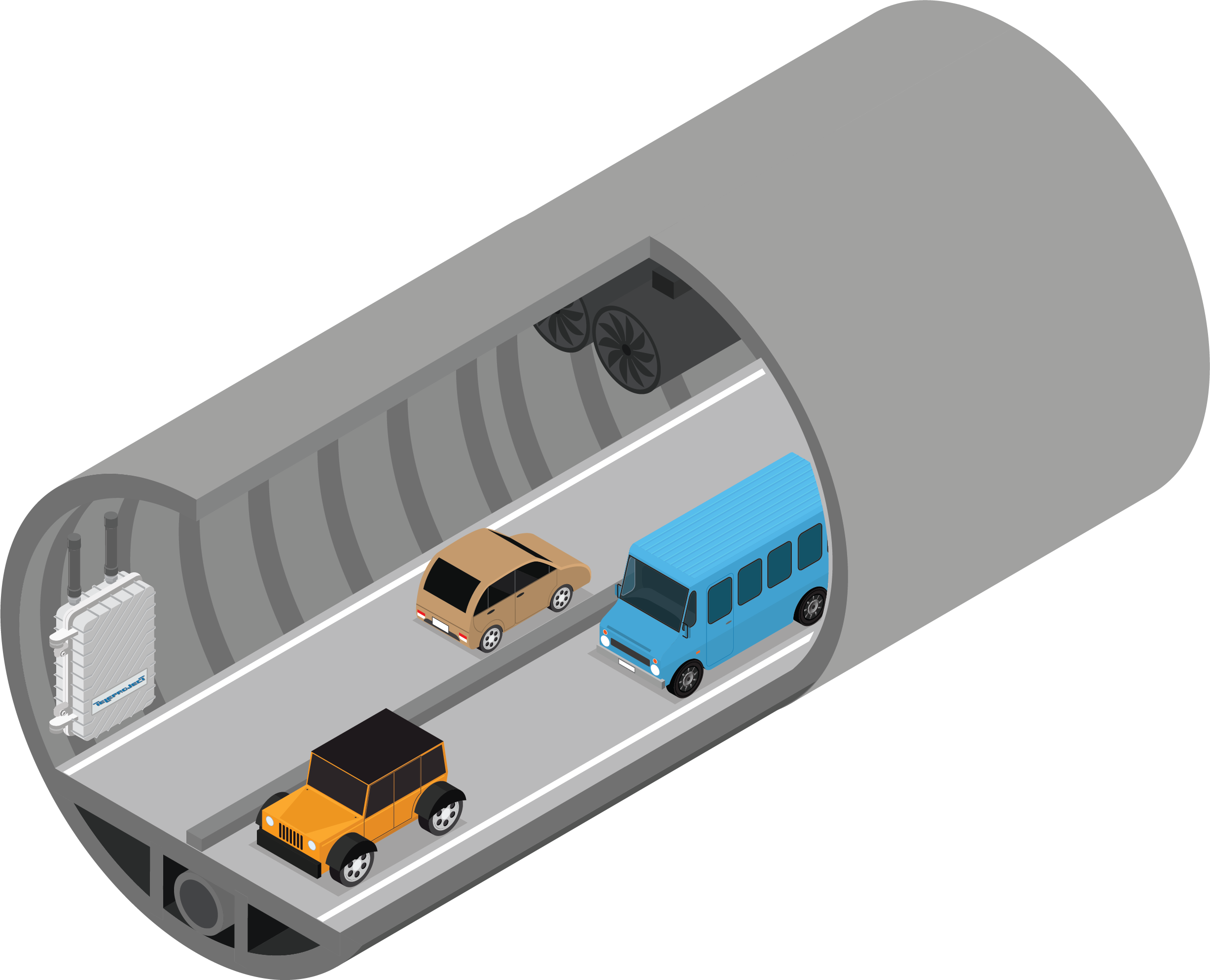 Outdoor cellular network monitoring system
TP-CELLX is a highly advanced outdoor cellular network analyzer designed for global use. It can monitor cellular bands from any operator using 2G, 3G, 4G, and 5G technology (available from Q3 2023). This powerful tool helps ensure the optimal performance and reliability of your cellular network, no matter where you are in the world.
With an ethernet connection, you can ensure that notifications are received and stay informed of the status of your network at all times. This feature helps you maintain the reliability and performance of your cellular communications system.
TP-CELLX can also monitor GSM-R and LTE-R railways netowkrs, if you wanto to monitor other technologies like TETRA, DMR, V2X (smart road), etc... we have developed the TP-RFX
User-friendly web interface
Setup and monitor the device directly from your browser!
Our platform allows you to monitor the cellular network signal quality in real-time through a web dashboard and multiple notification systems (including email and SNMP).
Click the button below and use the following credential to see a demo of the web interface. User: teleproject Password: teleproject
LIVE DEMO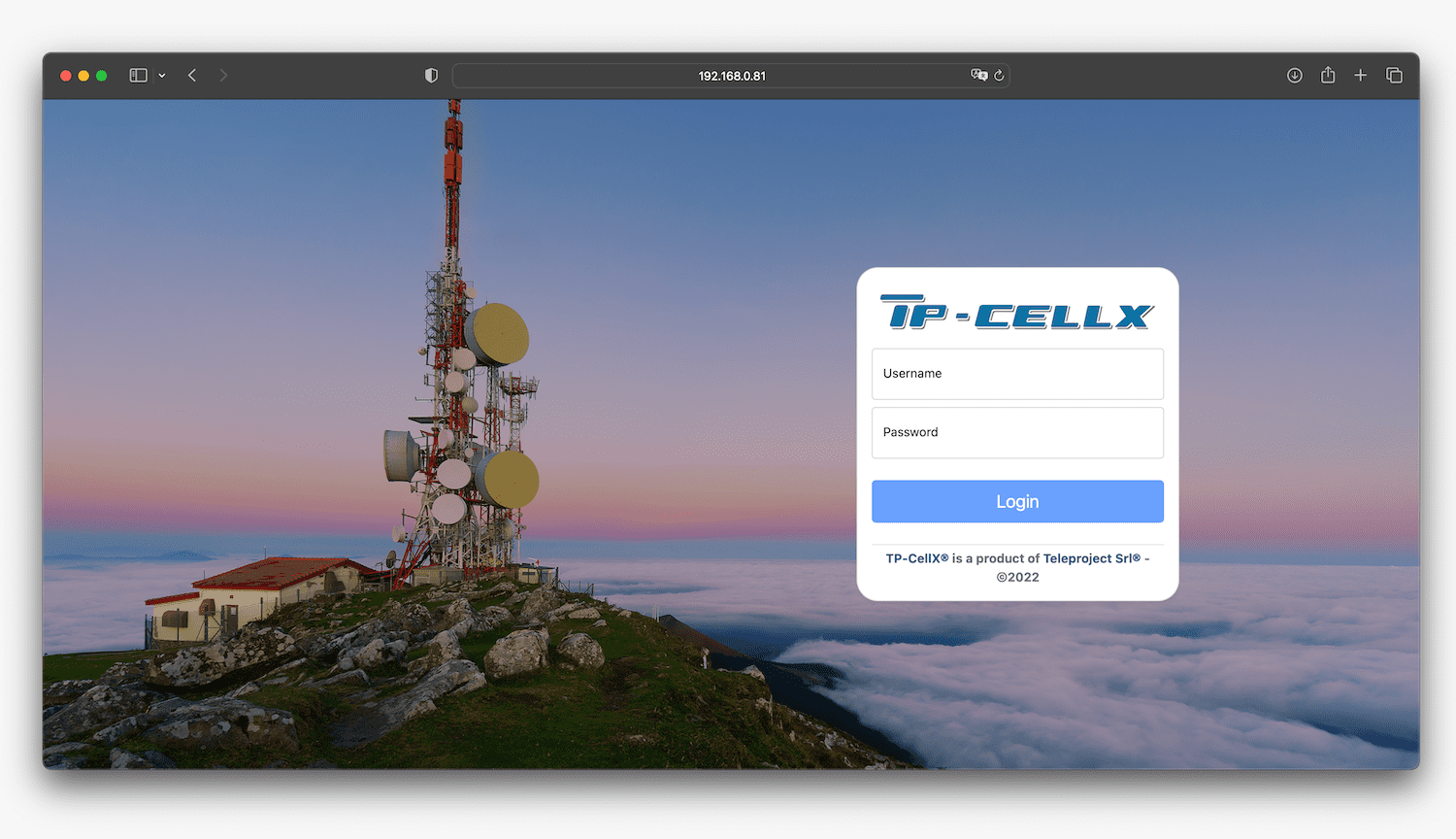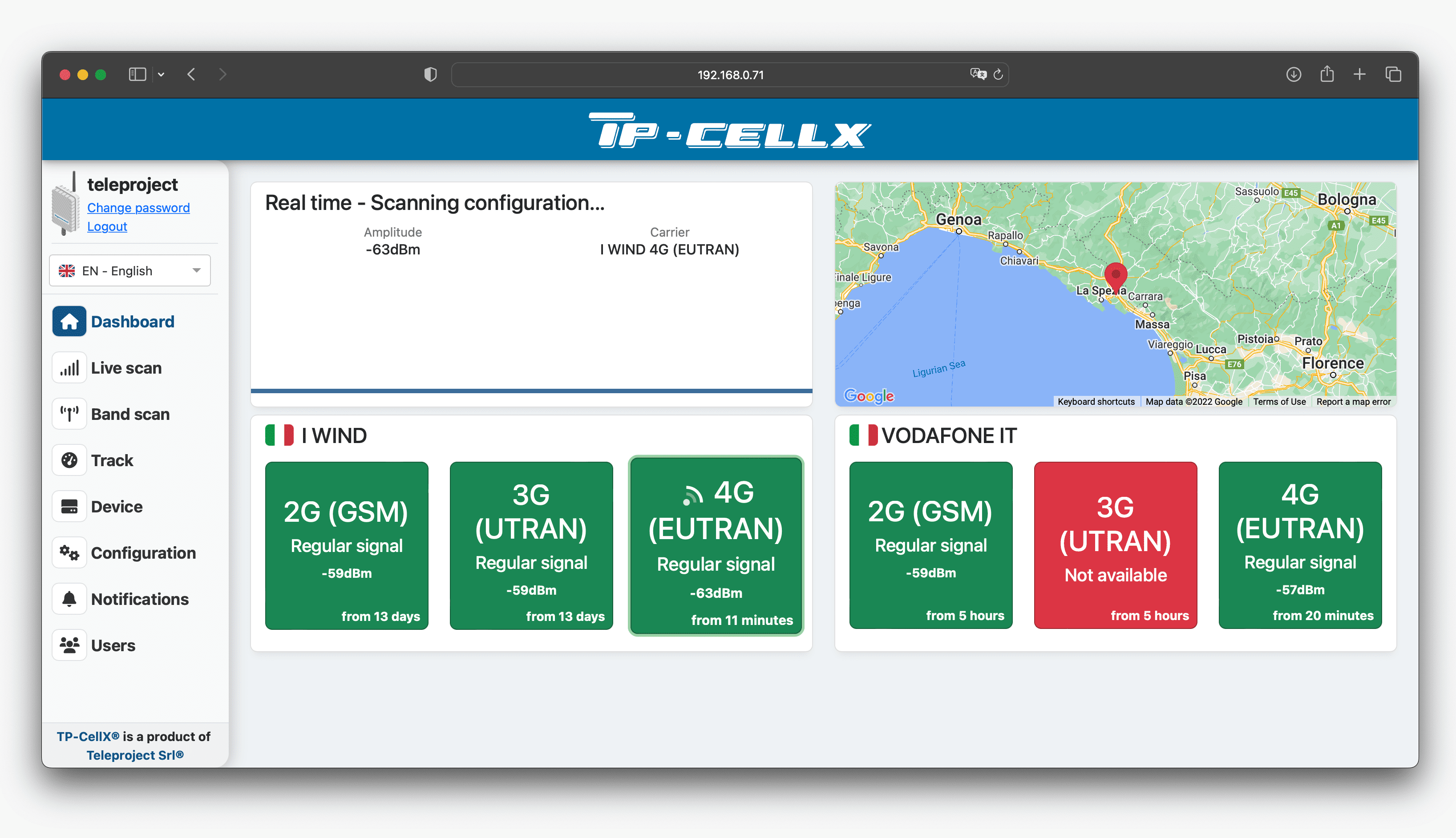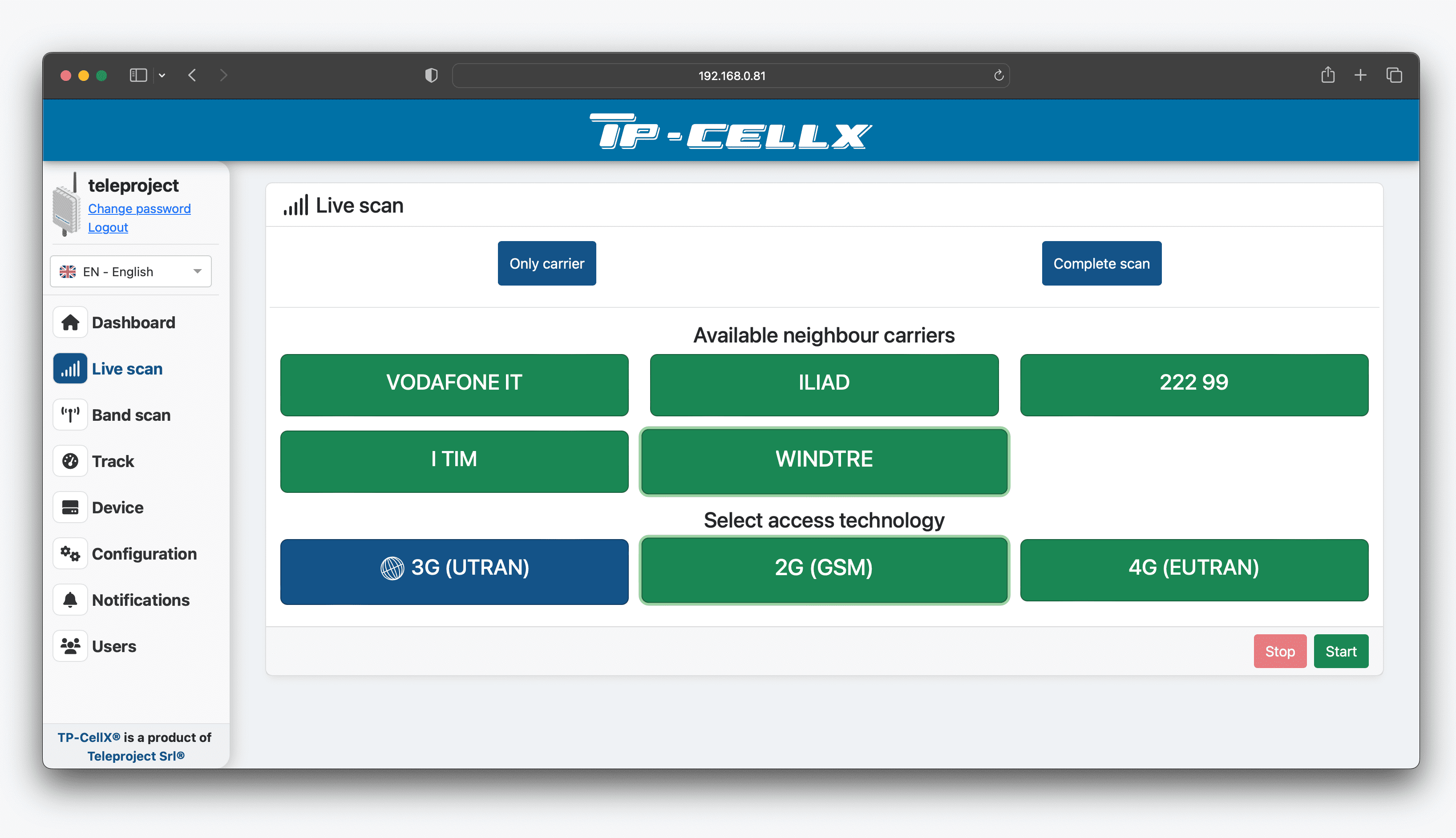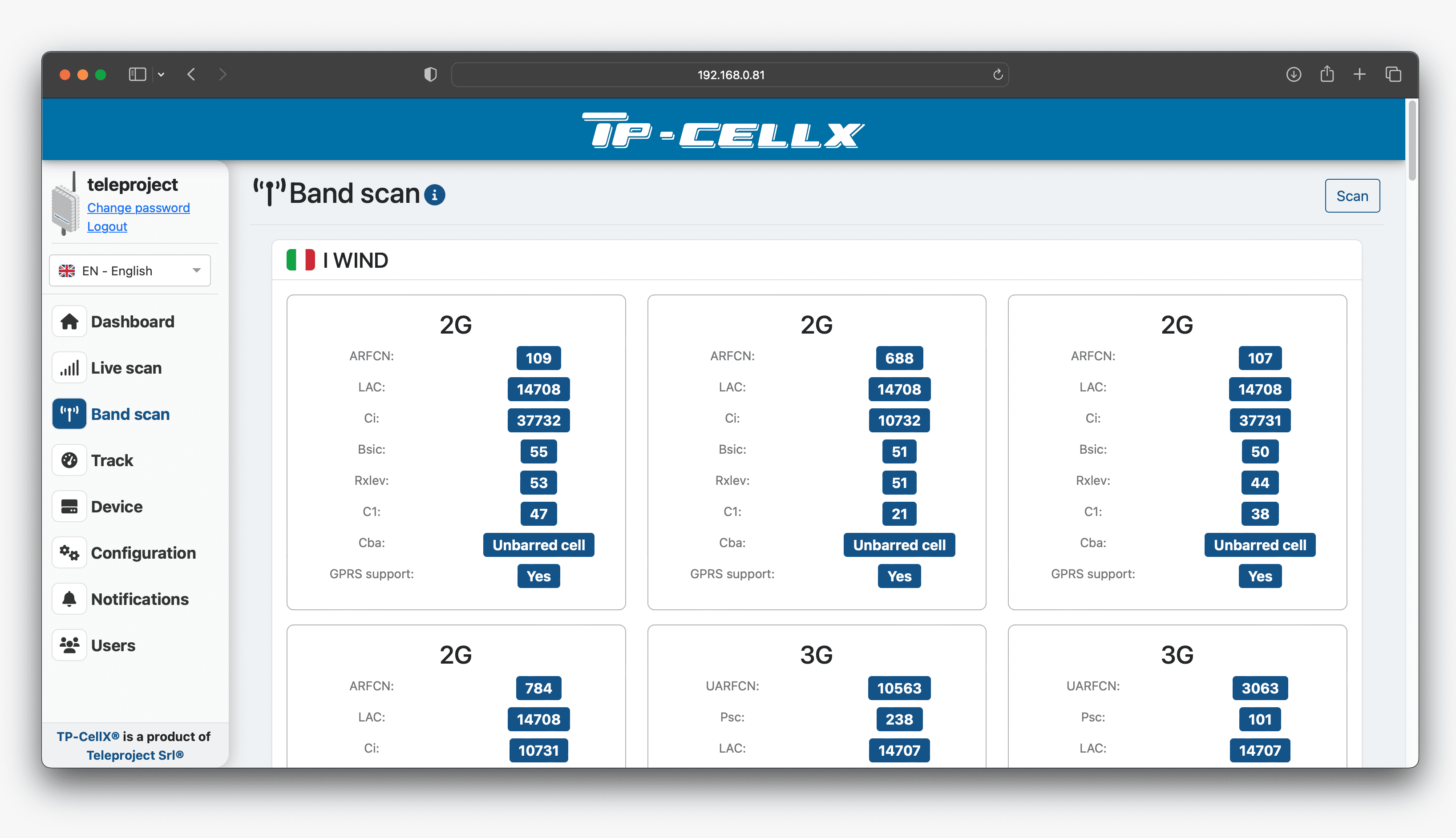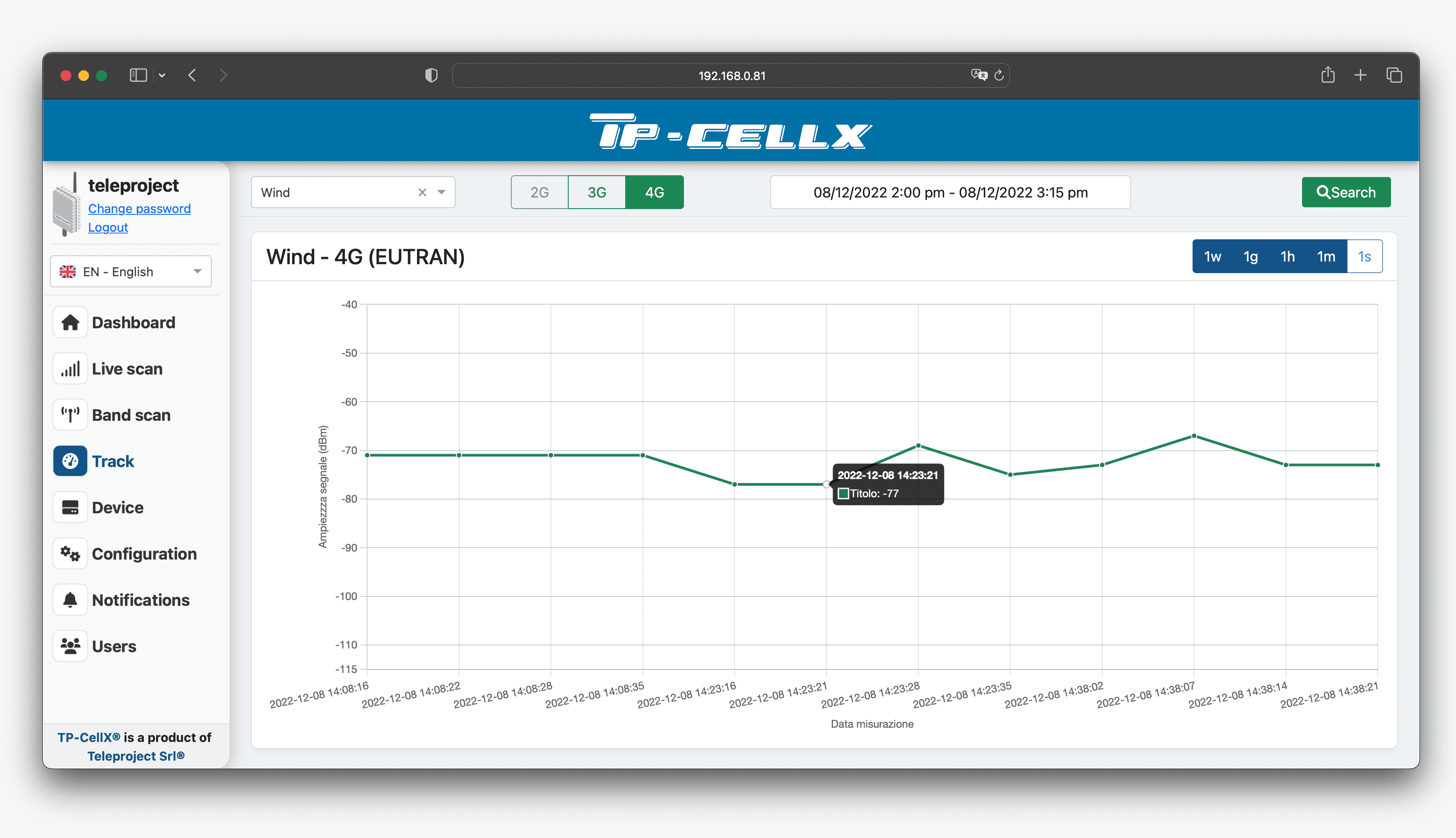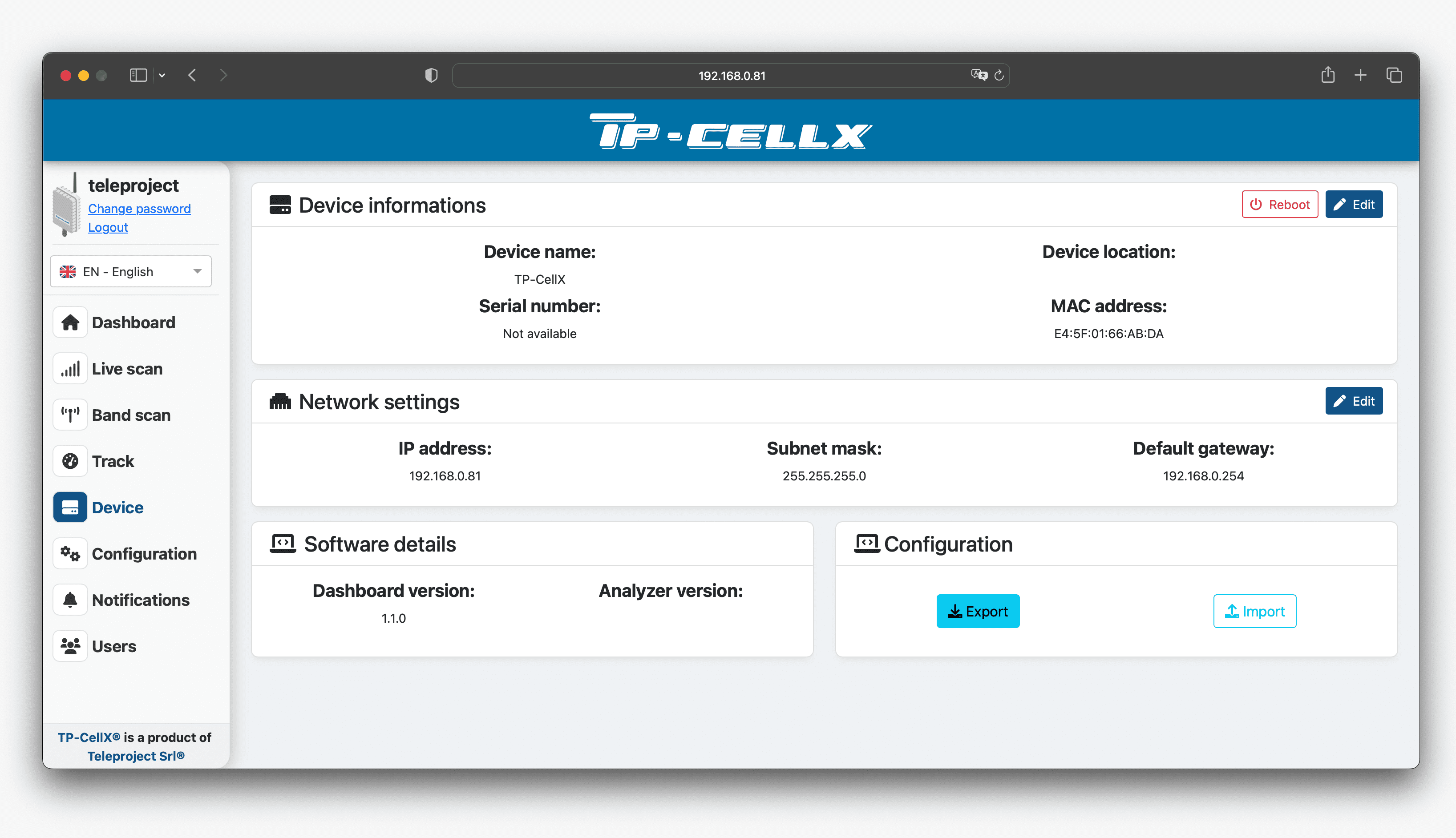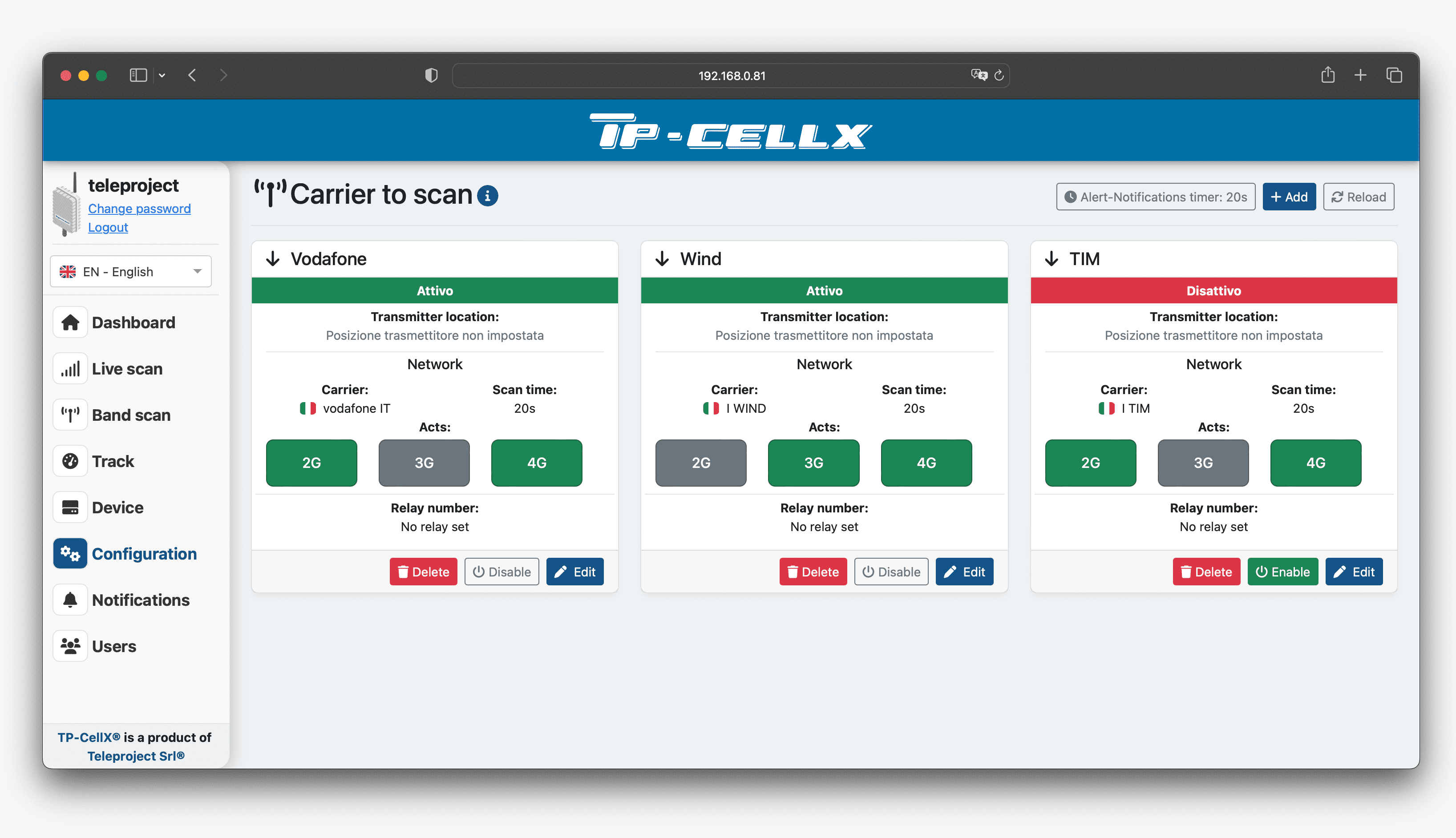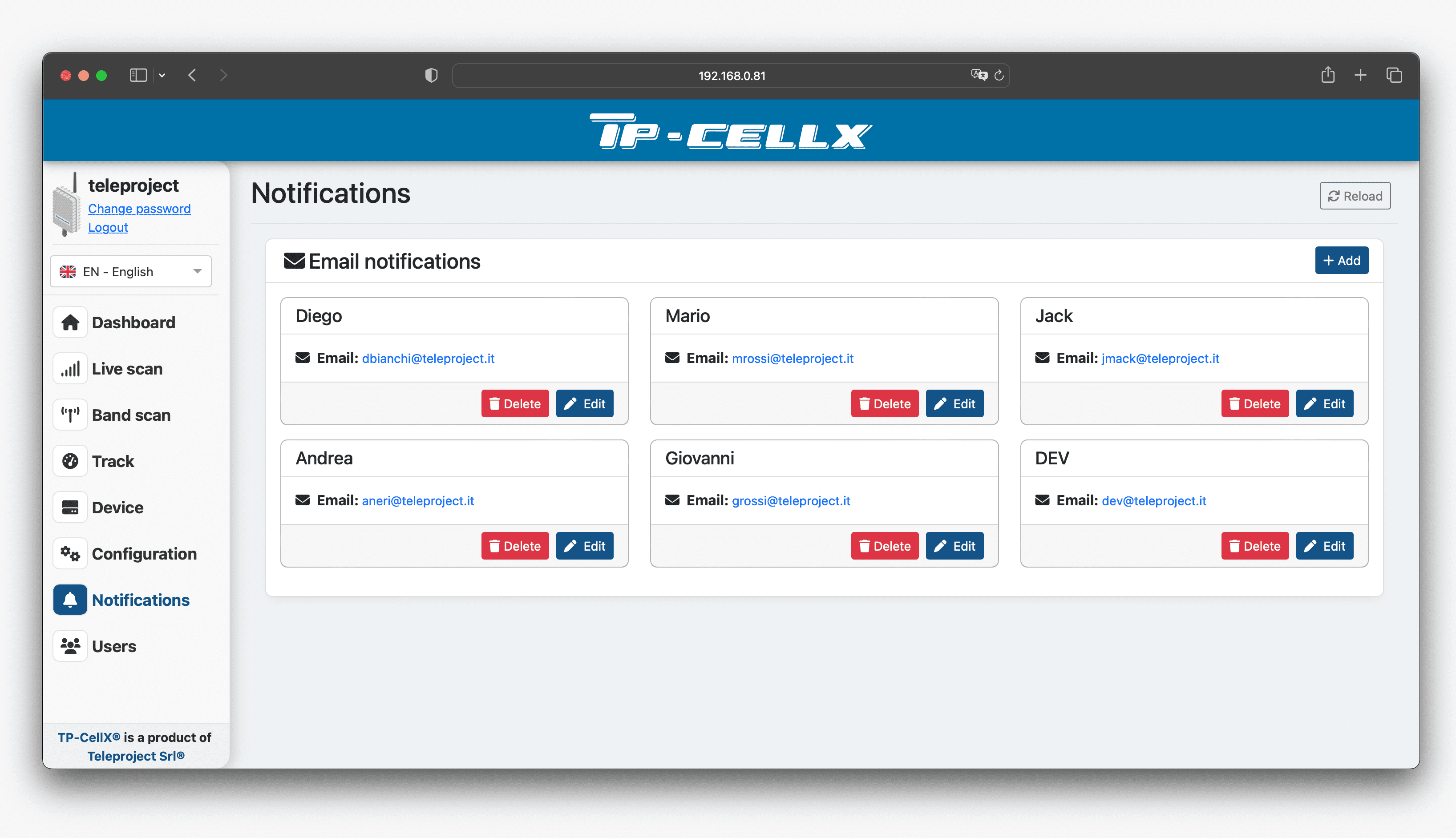 Rain and heavy wind resistant
The TP-CELLX is designed to operate continuously in any outdoor environment, including extreme weather conditions, thanks to its IP67 certification. This makes it an essential tool for ensuring reliable and uninterrupted monitoring of critical cellular carriers in emergency situations where 24/7 operation is required.
Other features:
-TP-CELLX is capable of performing test calls between different cellular cells or speed tests (an active SIM card plan is required).
-TP-CELLX is a powerful tool for testing the downlink and uplink signal strength of cellular networks, as well as the audio quality between different cells. This advanced technology helps ensure the reliable and high-quality performance of your cellular communications system.
-The History page on the web platform offers a convenient and efficient way to track and analyze cellular signal patterns over a specific period of time. This feature allows you to view signal activity and gain a deeper understanding of the performance and behavior of your cellular network, helping you optimize and improve its performance.
-Users can be created with varying roles and privileges to suit the needs of your organization.
TP-CELLX Global cellular monitoring system 2G - 3G - 4G
Specifications
TP-CELLX is an outdoor cellular network analyzer able to monitor cellular bands of any operator globally in the following technologies 2G, 3G, 4G and 5G (available from Q3 2023).
Supported bands
LTE-FDD:

B1/B2/B3/B4/B5/B7/B8/B12/B13/B18/B19/B20/B25/B26/B28

LTE-TDD:

B38/B39/B40/B41

WCDMA:

B1/B2/B4/B5/B6/B8/B19

GSM:

B2/B3/B5/B8
Data rate
LTE-FDD:

Max. 150Mbps (DL)/Max. 50Mbps (UL)

LTE-TDD:

Max. 130Mbps (DL)/Max. 30Mbps (UL)

UMTS (DC-HSDPA):

Max. 42Mbps (DL)

UMTS (HSUPA):

Max. 5.76Mbps (UL)

UMTS (WCDMA):

Max. 384kbps (DL)/Max. 384kbps (UL)

GSM (EDGE):

Max. 296kbps (DL)/Max. 236.8kbps (UL)

GSM (GPRS):

Max. 107kbps (DL)/Max. 85.6kbps (UL)
Voice
Speech Codec Modes:

HR/FR/EFR/AMR/AMR-WB

Echo Arithmetic:

Echo Cancellation/Noise Suppression

Audio:

Digital Audio and VoLTE (Voice over LTE)
Power supply
Input voltage (PoE power supply):

36-56 V

Operating voltage:

5 V

Operating current:

10-3000 mA

Max operating power:

15 Watt

Protection:

Overload and short circuit

Maximun distance from power supply:

100 Meters
Case and dimensions
Connectors :

1 x RJ-45 PoE and 2 x N-Type female

Dimension (without connectors):

235 X 155 X 75 (mm)

Weight:

2Kg

Enclosure Seal Operating temperature:

-60° C to +230° C
Heat Trap:

+6.5° C under full sun (~100,000 Lux)

Temperature raise using a 5-10W heat source:

+5.5° C
Contact us for more information